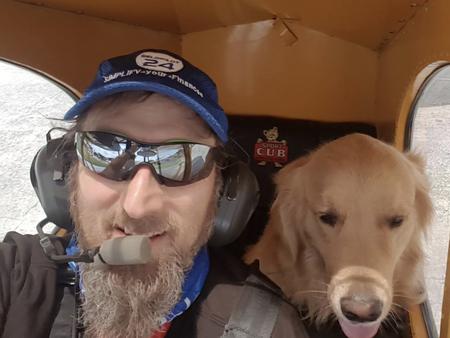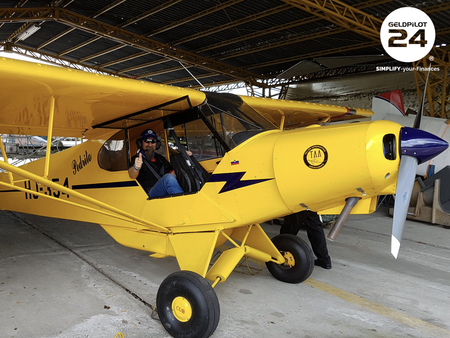 Robby Clemens with pilot and dog
GELDPILOT24 also accompanies Robby in Latin America
20.04.2018
North Pole, Canada, USA, Mexico. These are just a few of the regions Robby Clemens crosses during his expedition "From the North Pole to the South Pole". GELDPILOT24 supports his expedition and Robby also tests the use of our platform during this time.
Robby is warmly welcomed and supported everywhere he goes in America. New challenges accompany Robby every week and he lets the world participate. He is currently in Colombia, where the German Consul General of Cali Gerd Thyben helped him with a problem with Franky, his support vehicle.
Gerd Thyben immediately invited Robby to a flight over Colombia with the "Yellow Lightning". Robby describes the experience as follows: "After a short time we reached the airport and could start with the yellow flash. What I experienced on that flight I will never forget again. In such a small machine, directly in the air, you first notice what it means to fly naturally. It's just an indescribable feeling."
How to test and use Robby's GELDPILOT24 in Latin America? More about this in the next weeks. The production of the caps is in the hot phase. Exclusively here in our news or blog.
#Geldpilot24 #SIMPLIFYyourFinances #whereiwork #makersgonnamake #startups #workharder #countdown #geldpilot24com #finanzenEINFACHmachen
#RobbyClemens #GermanForrestGump #RunYourDreams
Back to list