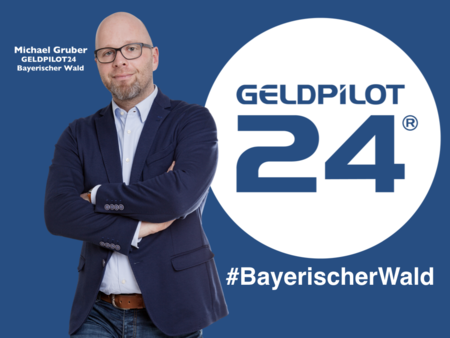 Bavarian Forest has GELDPILOT24 store for the first time
Michael Gruber new Chief Direction Officer - Bavarian Forest
07.07.2019
The Bavarian forest has not only world champion Klaus Augenthaler, Ottfried Fischer, Florian Silbereisen and one of the largest contiguous forest areas. In the middle of the Bavarian Forest lies the oldest German national park. And now the first GELDPILOT24-Store starts in the middle of the Bavarian Forest in Büchlberg.

The strategic manager for the Bavarian Forest will be Michael Gruber - Chief Direction Manager for the region around the National Park. For over 17 years Michael was a very successful manager in the sales representative organisation of a sales representative. Originally, Michael wanted to leave the industry altogether. However, he became aware of the technologies of GELDPILOT24 and applied successfully. Michael Gruber is licensed as an insurance broker, for financial investments, real estate financing and loans.

Michael is fascinated by the new, digital possibilities for customers in the financial+ insurance sector. Privately he is a happy family man, thoroughbred Bavarian and Taekwondo fighter.
Back to list