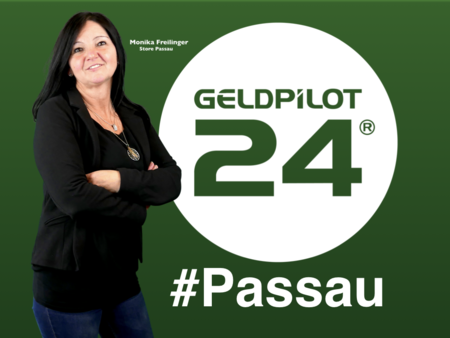 First GELDPILOT24 store in Passau
State-of-the-art platform launched in University-City-Passau
20.06.2019
Passau is a university town. Passau lies directly on the border to Austria. Passau is located directly at the confluence of the Danube, Inn and Ilz rivers. Passau is now one of the first southern German cities to have a GELDPILOT24 store.


The founders of the start-up and their nationwide store partners have the idea that state-of-the-art technologies bring enormous benefits for customers. Customers can onboard themselves at any time without long preliminary talks, state their companies and get their own GELDPILOT24 account. Nearly everything from the start, the demand analysis, communication with the store partner up to the damage report runs on-line. From this point on, customers have all their Finanz+Versicherungs contracts available digitally, worldwide, 24 hours a day. If an insurer sends daily post, the customer finds them immediately in his GELDPILOT24 portal. By the employment of modern algorithms GELDPILOT24 customers and the Stores save up to 90% of their time. With a part of these savings the respective store partner sponsors the customer online, suggested teams, projects and clubs in the environment of the respective stores. This is now also the case in Passau.


Another special feature is that GELDPILOT24 works together with selected, regional store partners despite the latest technologies. Thus the GELDPILOT24-Store-Passau in Obernzell is now available next to online, digital and telephone in Passau. If necessary and desired one can arrange also in the future personal dates. Monika Freilinger as managing director of the VDS-Service-Group-GmbH has recognized and implemented the advantages of the cooperation with GELDPILOT24 ultra fast. Congratulations!
Back to list