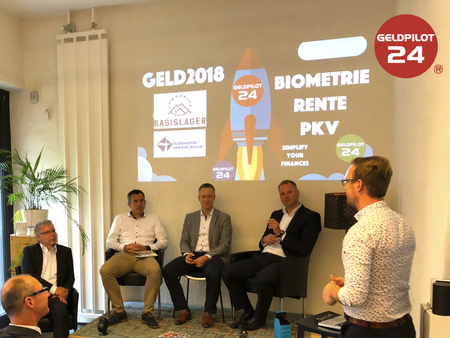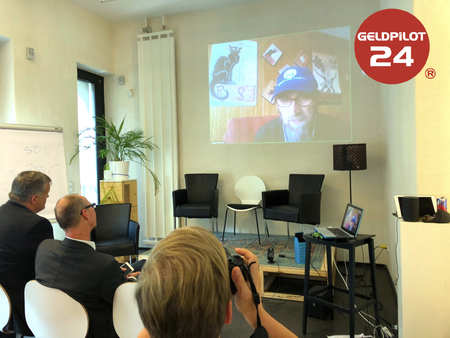 MONEY2018 in Saxony Valley
The first 18 digital eStores have been handed over
17.05.2018
They were all there, representatives of large insurance companies, investment experts, financing professionals, IT experts, DSGVO legal experts. Of course GELDPILOT24-Store-Partners came from all over Germany. The store managers from Baden Württemberg, Lower Saxony, Berlin, Saxony, Saxony-Anhalt and Thuringia were able to hand over their personal eStores in the largest rollout to date. As a result, each of these stores and their customers not only have "physical" stores in the current beta phase. With the digital GELDPILOT eStores everyone becomes a startup/Fintech/Insuretech with all the online capabilities you need today. The personal advisor and contact person continues to be very important and in this combination of financial+insurance broker/store, plus fully digital handling, is enthusiastically accepted by customers.
Many thanks to our IT teams, especially Marcus, Lars, Eric, Falk, Tilo, Thomas, the BASISLAGER of the Madsack Group, Leipzig Airport and many, many other supporters. Our legal DSGVO experts around the law firm Schmelzer&Bastanier deserve special thanks and mention. After all, it meant accompanying every single new eStore. The round table on DSGVO, MIFID and IDD was particularly well attended during the first three-day MONEY2018, with talks on property insurance and biometrics in high demand.
Preparations for store openings are currently underway in Berlin, Thuringia and southern Germany. Initial talks for the start in Austria will begin in Vienna, Salzburg and Linz in June. In order to protect the profitability of our stores, we strive to ensure that the stores do not compete with each other on a territorial basis. That is why we discussed the topic of area protection for stores again internally during MONEY2018. The further growth, the current success is only self-financed. The plan of an IPO is developed by our legal experts and specialists and should follow a scaling of our SIMPLIFY idea. In doing so, we orientate ourselves intensively on the financial path of the TRIVAGO platform.
Last but not least, we also officially started the first regional store sponsoring with Volker vom HAUS LEBEN in Leipzig and the GELDPILOT24 store in Leipzig-Markkleeberg. This means that we or the store in Leipzig-Markkleeberg will support HAUS LEBEN. Each new customer can decide this by a click without additional costs. By the way, our ROBBY CLEMENS is also the ambassador of HAUS LEBEN, which was connected yesterday via live broadcast from Quito/Ecuador and symbolically launched the eStores. Robby reports about his experiences with the use of GELDPILOT24 during his tour and reported exclusively about his expedition.
Back to list