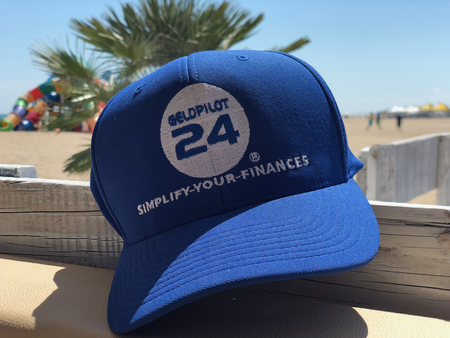 With GELDPILOT24 all over the world, always uptodate
No matter where you are, your finance+insurance SIMPLY is there
23.05.2018
You want to be different from the others? Classic insurance agency or bank is not your thing? Then we have the optimal solution for you. No matter if you are sitting on a sunny beach or on business somewhere in Germany or around the world. Your finances+insurances, outside of payment, are always with you.
That'll do if you have your cell phone on the beach. From there you can immediately take daily updated in a relaxed atmosphere, insight into your overall finances, provision, funds, credits, all your necessary insurances. And you can act immediately. Via a specially protected communication channel in your GELDPILOT24 account you can communicate with your personal, non-changing advisor, report claims, change funds and of course also improve your pension provision or change concepts.
The peculiarity is, not you have to come to us, but we are where you are. Sure, we can go on in person. Just come to one of our stores after making a short appointment. You're not a customer? You are sitting at the beach and want to become an easy, SIMPLY customer? It'll take about five minutes, and you're a client.
Works from anywhere. Germany, Startup, easy, 2018,.....
#makersgonnamake #startups #workharder #countdown #geldpilot24com #finanzenEINFACHmachen #RobbyClemens #GermanForrestGump #RunYourDreams
Back to list